Guardian and Variety Present Adaptive Bikes to Children with Disabilities
Warrendale,PA, October 24,2023
WPXI was on the scene at Guardian Headquarters in Warrendale when Guardian and Variety gave children with disabilities each a new Rifton adaptive bike. The bikes help children with disabilities who may have a hard time balancing or steering.
Since 2008, Guardian Protection has partnered with children's charity organization Variety and in 2015, the Guardian team began an annual tradition of raising funds to sponsor adaptive bikes or adaptive strollers for kids with disabilities.
The Guardian team did whatever it took to raise the funds because they truly believe in the importance of giving kids newfound freedom and the chance to be just like the other kids.
The Ziegenfelder Company Breaks Ground on $46 Million Manufacturing Expansion Project
Lockhart,TX, October 17,2023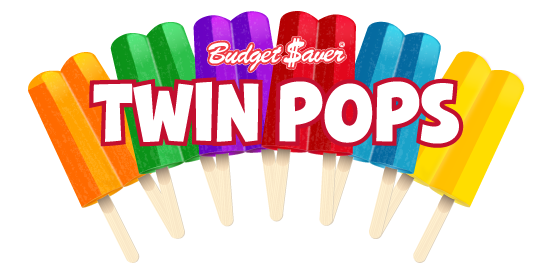 The Ziegenfelder Company Breaks Ground on $46 Million Manufacturing Expansion Project
The Lockhart Texas expansion will support production capacities, commerce & area economy
Lockhart, Texas – The Ziegenfelder Company, America's largest producer of Twin Pops, honored their manufacturing expansion with an official groundbreaking ceremony at the soon-to-be Lockhart, Texas location. Ziegenfelder Company executives joined by the Office of Governor Abbott, Lockhart City Officials and the RFW Construction Group celebrated the $46 million capital investment that will generate more than 100 jobs, increase production capacity and generate economic benefit for the region.
President of The Ziegenfelder Company, Kevin Heller, stated Here at the Ziegenfelder Company, we strive to maintain our consumers' expectations of a high-quality product at an affordable price. Expanding to Lockhart enables us to continue living that vision. Ziegenfelder President, Kevin Heller continued, The facility is an investment in our future growth & our consumer. This Lockhart location will allow us to more efficiently serve our southwestern customers and consumers.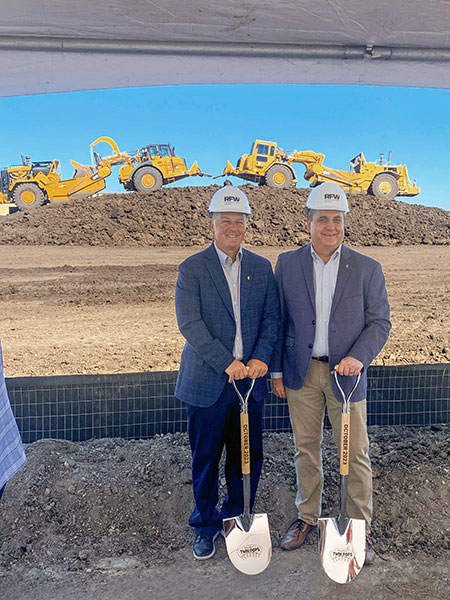 The Ziegenfelder Company announced in September 2022 that the Texas Enterprise Fund grant had been extended by the State of Texas based on the capital investment and jobs to be created at this new facility, solidifying the company's production growth in the State of Texas.
Texas' world-renowned business climate continues to attract company relocations and expansion projects, and I am proud The Ziegenfelder Company is breaking ground on their new manufacturing facility in Lockhart, said Governor Greg Abbott. As an industry leader producing affordable, high-quality frozen treats, this new manufacturing facility will help spur the local economies in Central Texas and further boost the mighty Texas economy. With Texas' business-friendly policies, our young, skilled, and growing workforce, and predictable regulations, we will ensure that partnerships with companies like these continue to flourish. I look forward to working with The Ziegenfelder Company as they expand their operation in our great state and become a key component for the economy of the Texas of tomorrow.
I am thrilled to welcome the Ziegenfelder Company to our community. It's a refreshing addition to Lockhart's growing economic landscape, said Lockhart Mayor, Lew White. In a time of rapid growth in our area, the Ziegenfelder Company's presence will contribute to the economic vitality of our city, providing more employment opportunities for our residents as well as those looking to call Lockhart home.
The Ziegenfelder Company is expected to begin hiring for its 100+ employee need in March of 2024, with expansion completion expected in December 2024.
Company President, Kevin Heller, stated in closing We appreciate the new partnership we are forming with the state of Texas and the City of Lockhart, a relationship that is foundational in our future success.
The Ziegenfelder Company is the largest producer of Twin Pops in the United States. Founded in 1861 as a candy and ice cream maker, the company evolved into making the "Rainbow Array™" of frozen ice novelties. The Armstrong Group Company has production facilities in Wheeling, WV, Chino, CA and Denver, CO, The Ziegenfelder Company remains committed to community programs, fundraising and creating smiles.
Guardian Protection Acquires Vintage Security
Pittsburgh, PA, October 3, 2023
Acquisition of Maryland-headquartered company adds 23,000 accounts to Guardian's base.
Guardian Protection ("Guardian") is pleased to announce the acquisition of Vintage Security ("Vintage") in Jessup, Maryland. Founded in 2001, Vintage Security is a leading provider of home security and automation products and services to 23,000 customers in the Washington, D.C., Maryland, and Northern Virginia areas. The acquisition includes all of Vintage's 23,000 accounts, expanding Guardian's existing customer base in its mid-Atlantic footprint.
Guardian Protection President Bryan Cipoletti commented, Like Guardian, Vintage Security is a trusted provider of residential security and home automation services. We are especially impressed with their success with home builders, providing new construction home buyers with the latest smart security and home technologies. The acquisition represents an opportunity for us to grow, expand talent and expertise, and leverage both the Vintage and Guardian brands. We will continue to look for additional acquisition opportunities to grow our business.
As part of the acquisition, Vintage customers will transition to Guardian's U.L.-certified Five Diamond Accredited monitoring centers.
Ziegenfelder Welcomes New Director of Human Resources
Wheeling, WV, March 7, 2023
Kristin Stephens has been hired as the new director of human resources for Ziegenfelder.
In Kristin's role, she will be leading Ziegenfelder's HR efforts and supporting the teams in Wheeling, WV, Denver, CO & Chino, CA. Kristin will help drive focus on company culture, employee engagement, communications, employee relations & HR compliance. In 2019, she received her master's degree in HR Management, and she brings over 10 years of HR experience to this position.
Kristin and her family recently moved back to the Wheeling, WV area from Winfield, WV.
Welcome aboard, Kristin!
Guardian Protection Announces Addition to Management Team
Pittsburgh, PA, October 7, 2022
Guardian Protection announced the promotion of Kevin Santelli to Vice President – Commercial and National Accounts Business, reporting to Guardian President Bryan Cipoletti.
In his new role Kevin will have oversight of all commercial and national chain accounts at Guardian and lead the continued growth and profitability of the business division which provides monitoring, access control, intrusion, fire alarm and video surveillance for large and small customers in manufacturing, healthcare, education, restaurant, retail, and municipal.
Santelli joined Guardian in 2006 as Builder Sales Manager for the Pittsburgh region. In 2014 he was promoted to General Manager, Youngstown and soon after assumed responsibility as Area General Manager for the Pittsburgh and Cleveland regions. Since 2020 Santelli has served as Director - Builder Sales with responsibility for overall profitability of the division. Prior to joining Guardian Santelli worked for OnQ Legrand as its Northeast Market Manager. He served in the U.S. Marine Corps as a Corporal and holds a Bachelor of Business Administration degree from the University of Mississippi, Oxford, Mississippi.