Armstrong Cable President Honored in Cablefax 100
Butler, Pa. May 4, 2022
Congratulations to Jeff Ross, President of Armstrong, an ACA Connects Member, for being honored in the Cablefax 100 Top Power Players.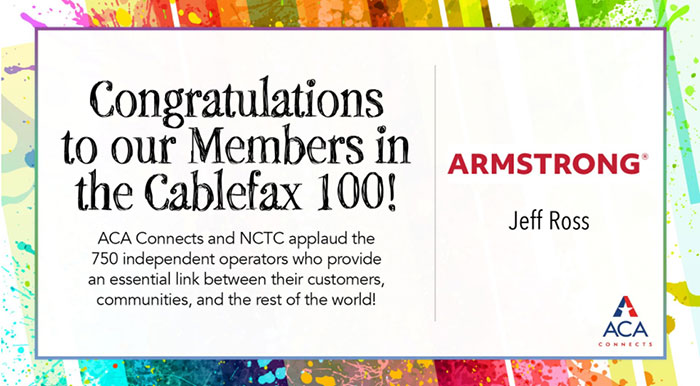 Armstrong Development Properties to Exhibit at ICSC Las Vegas
Butler, Pa. May 4, 2022

Guardian Protection Co-Sponsors PanCan PurpleStride
Warrendale, Pa. May 4, 2022
Guardian Protection is proud to have been a co-sponsor of PanCAN PurpleStride Pittsburgh 2022! PurpleStride is a walk hosted by the Pancreatic Cancer Action Network that raises money to help research and fight pancreatic cancer. This past Saturday, survivors, families, caregivers, and researchers gathered together to take steps to end pancreatic cancer and our team was there to support all of the walkers. Thank you to everyone who helped to make this a successful event!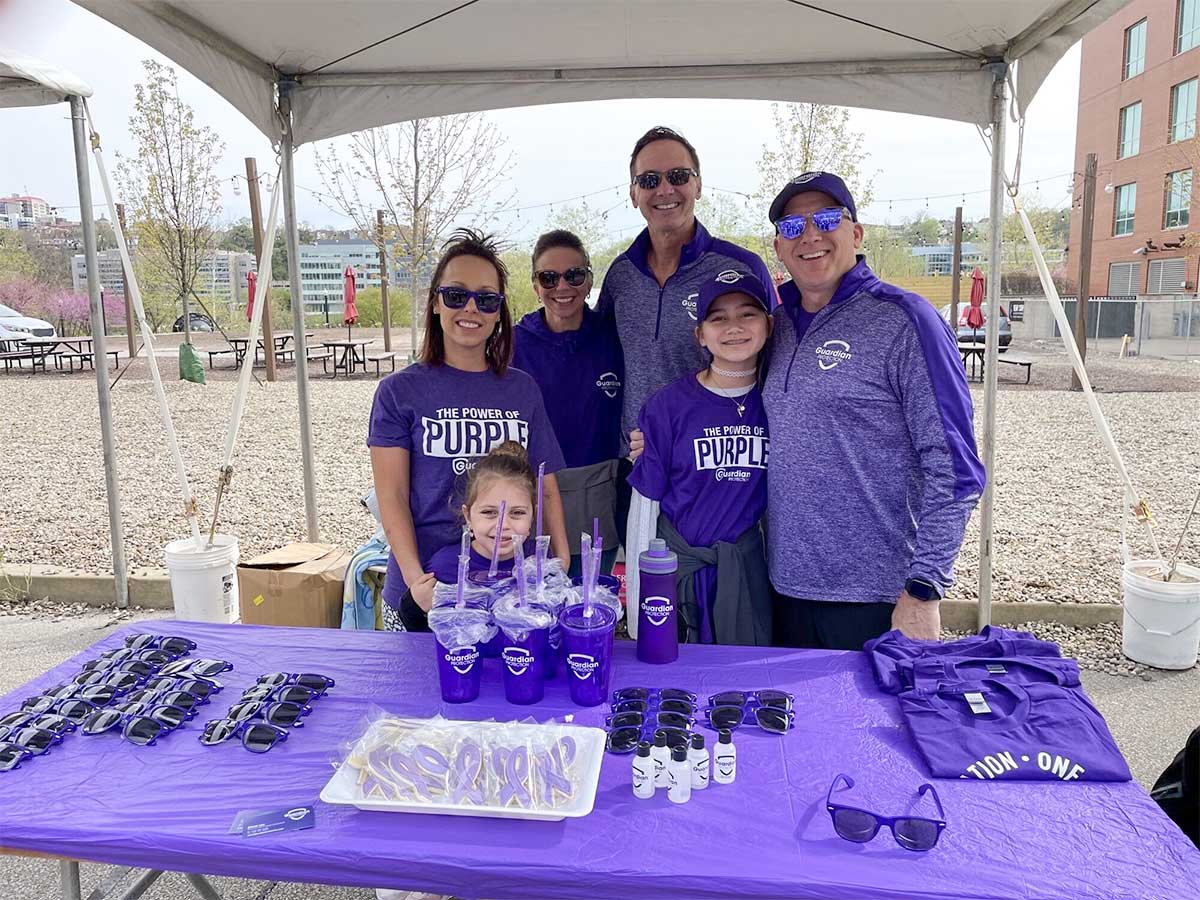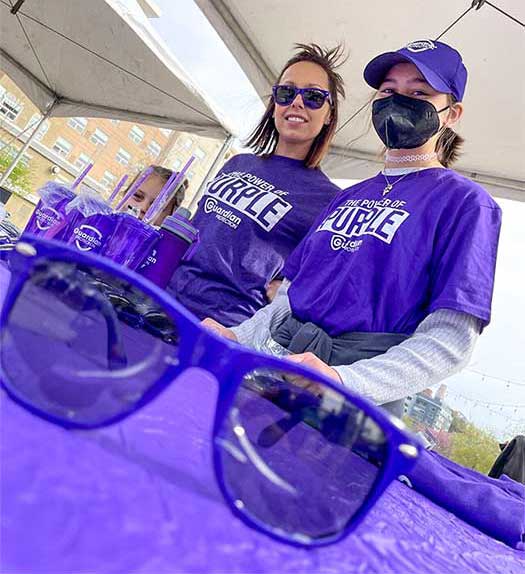 Armstrong General Manager Selected for Leadership Award
Butler, Pa. February 22, 2022
Renee Uram was at the helm of the Grove City Armstrong system for only 17 days before being recognized with a leadership award. Uram's tenure as general manager of the local system started Jan. 3, following the retirement of her former boss, Melinda Weaver, in December 2021.
On Jan. 20, The WICT Network: Empowering Women in Media, Entertainment and Technology announced the organization's 2021 Chapter Award Honorees during a virtual presentation available to the membership of the global organization's 24 chapters in the United States, Europe and Latin America.
In a surprise to Uram, she was recognized as The WICT Network's Chapter Leader of the Year. The annual award recognizes a leader who has demonstrated The WICT Network Touchstones of Leadership in their local chapter.
To receive leadership recognition from WICT colleagues and friends who inspire me each day is truly an honor, she said. My involvement in WICT has shaped me as a leader and given me the confidence to pursue my career goals at Armstrong.
Several Armstrong employees, both men and women, actively participate in the WICT Network: Greater Pittsburgh. Uram most recently served as the local chapter's membership chair, helping to develop initiatives and promotions to encourage renewals and attract new members. With Uram's leadership, the local chapter received recognition as one of the nine chapters that met its membership goal in 2021.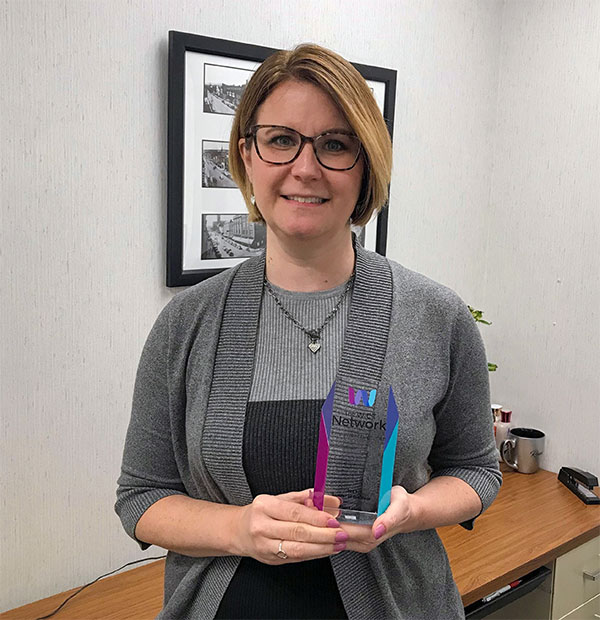 Renee Uram holds the WICT Chapter Leader of the Year award.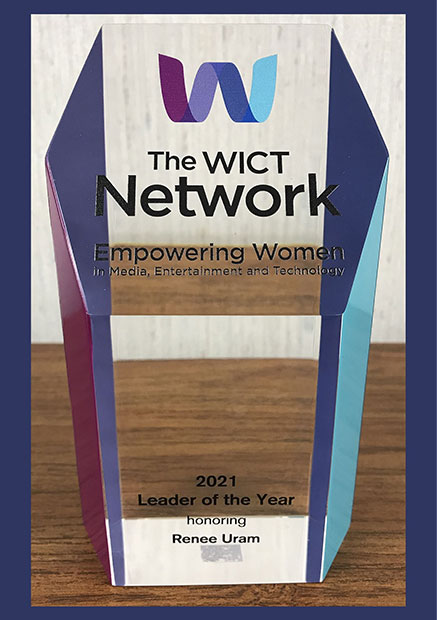 Uram's Leader of the Year Award
Uram's recognition as a leader comes as no surprise to her coworkers or her WICT Network colleagues.
Renee is an authentic leader with incredible character and integrity, said Sherry Ott, chapter president of The WICT Network: Greater Pittsburgh. She continues to embrace new opportunities and face any challenges with grit and grace, empowering other women along the way.
The WICT Network Touchstones of Leadership form the foundation for all the organization's initiatives.
Treasurer of The WICT Network: Greater Pittsburgh, Jennifer Rudd, supported Uram's demonstration of the touchstones.
Renee continually inspires others to embrace new opportunities to grow serving as a mentor, guide and role model, Rudd said. With Renee's leadership on the membership committee, Greater Pittsburgh overcame and continued to grow and inspire.
The WICT Network Touchstones of Leadership include:
KNOW YOURSELF and what you stand for and where you are headed.
COMMUNICATE with passion and poise, in writing and in-person.
LISTEN with more than just your ears.
CONNECT to your peers, your industry, and everything around you.
BE A CATALYST and set the wheels of change in motion.
BE FEARLESS and confident in your convictions as you take risks and bring others along.
INSPIRE and others will follow.
Practicing the touchstones comes easy to Uram, participating in several organizations throughout her 17 years of service to Armstrong that encourage leadership and development.
I've had many great mentors throughout my career and I want to help others in the same way, she said of her volunteer opportunities. I strive to lead by example every day that I come to work.
In addition to her contributions to The WICT Network, Uram has experience serving the Butler County Chamber of Commerce, Leadership Butler County, Junior Achievement, her church as a choir and youth group leader, Grove City Rotary, and Armstrong Top Ops Squad 2021, among others.
Renee is a hard-working and inspirational leader, said Breanne Freeling, community marketing manager. You can see the passion she leads with in her new role at Armstrong and we're excited to help fulfill the vision and goals she has set for our system.
In her free time, Uram snaps pictures for her photography business and enjoys spending time with her family, including three grown kids, Madison, Chase, and Austin, who reside in Pennsylvania, New York City, and Slovakia, respectively.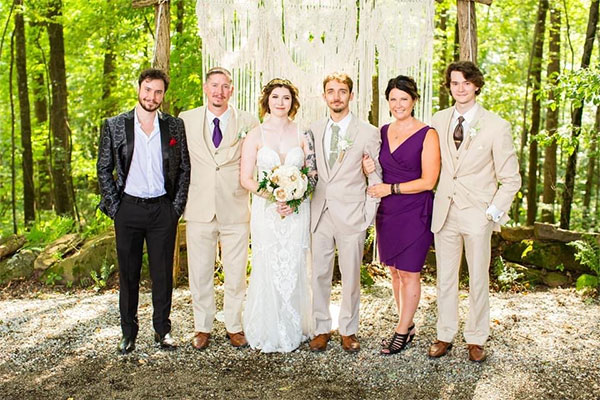 The Uram family at daughter Madison's wedding, Aug. 2021
Armstrong Group Announces Acquisition of The Ziegenfelder Company
Butler, Pa. December 31, 2021
Armstrong Group, a family owned and operated collection of diverse companies, announced that it has purchased The Ziegenfelder Company, a family owned company and creator of the well-recognized Budget Saver Twin Pop frozen ice treats.
This acquisition expands and strengthens the Armstrong Group portfolio, adding to operating companies that include interests in broadband, video, telephone, security, real estate, electronic manufacturing, HVAC, and now, frozen treat manufacturing.
We are excited to add a company with the rich heritage of Ziegenfelder, said Dru Sedwick, President and CEO of the Armstrong Group. Their family centric approach matches well with our culture. And their product offerings are highly regarded in the frozen ice treat space, providing great taste at a great value.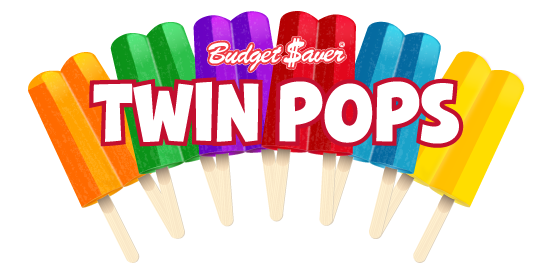 Our process for selecting a buyer was highly selective, said Lisa Allen, Owner of The Ziegenfelder Company. Our goal has always been making the highest quality, best tasting products in the market and selling them to our valued consumers at the best price possible. We believe the Armstrong Group was best positioned to continue that mission forward.
The Budget Saver brand and Twin Pop line of products are a staple in the freezer section of many major retailers, grocery, and convenience stores, said Dru Sedwick. Our intention is to remain a high-quality producer of these well-established products.
Armstrong Group will continue to manufacture Budget Saver Twin Pop products in existing manufacturing facilities located in in Wheeling West Virginia, Chino, California, and Denver, Colorado.
---
ABOUT THE ZIEGENFELDER COMPANY
For well over a century, the Ziegenfelder name has been synonymous with the big and happy smiles that come from enjoying wholesome treats. Its rich history of customer service and homemade products that began with candy, then expanded into ice cream, has evolved to become one of the largest producers of frozen twin pops in the United States. For more information, please visit us at www.budgetsaver.com