Andretti Autosport Partners with Guardian Protection as Official Smart Security Partner
March 22, 2021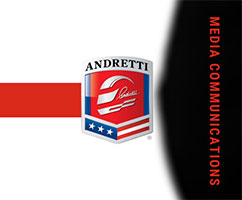 Indianapolis, IN - Andretti Autosport announced today that Guardian Protection has joined the Indianapolis-based race team as the official smart security partner. Like Andretti Autosport, Guardian Protection is an award-winning company that strives to be the best in the security industry.
We are excited to partner with Andretti Autosport and proud to have provided a fully integrated security solution for their state-of-the-art facility and 160-plus employees, said Kevin Bish, Vice President of Marketing, Guardian Protection. Like the world of racing, every second matters when a partner entrusts their security to Guardian Protection. With access control, intrusion detection, and CCTV systems now installed, our UL-listed monitoring center will go to work, keeping a watchful eye on the dedicated team assets and always ready to respond when needed. This is quite a meaningful partnership and we are proud of it.
Guardian Protection has been providing smart home and business security solutions since 1950 and takes pride in its team of U.S.-based, in-house customer care specialists and Five Diamond accredited monitoring services which are provided to more than a quarter-million customers throughout the U.S. With Guardian Protection, customers have benefits of 24/7 monitoring, professional installation, and access to security at the touch of a finger through a mobile app.
It is great having Guardian Protection join the Andretti Autosport family of partners, said J-F Thormann, President, Andretti Autosport. Guardian Protection's smart security technology compares to no other and it is peace of mind for the team to have such a reliable company protect our facility and employees on a daily basis.
Pennsylvania-based Guardian Protection is no stranger to teaming up with strong sports organizations, with past partnerships with the Pittsburgh Steelers and Pittsburgh Pirates, but the new partnership with Andretti Autosport will mark the company's debut in motorsports.
For more information, visit www.GuardianProtection.com.
Guardian Protection Announces Staff Promotion and Addition
March 4, 2021
Pittsburgh, PA; Guardian Protection announced the following staff promotion and addition aimed at expanding and strengthening its sales and dealer functions.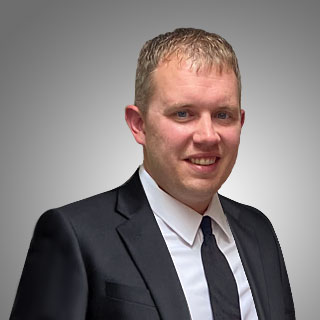 Justin Demek has been promoted to Director of Dealer Programs. In this role, he will oversee the team that supports Guardian's dealer relationships and will also focus on the growth and success of Guardian's authorized dealer business. Demek joined Guardian in 2012 as a financial analyst, and in 2018 was promoted to manager of financial analysis with oversight and coordination of the work of the Finance Group. Most recently, he was the director of customer attrition. Justin is a graduate of the University of Pittsburgh and holds a Bachelor of Science degree in Financial Accounting.
---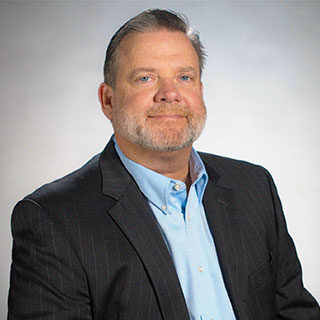 David Errera has joined Guardian Protection as Commercial Sales Manager responsible for activities related to the strategic growth and development of the commercial business unit which focuses on prospective clients in industrial, institutional, and corporate sectors. Errera is a 30-year industry veteran and was a member of Guardian's national accounts sales management team from 2005 to 2012. His past experience includes the role of regional sales manager at Stanley Black & Decker Security Solutions and general manager/district trainer at Vector Security. Most recently, Errera was president of National Network Group which provided security consulting services to commercial business owners and systems integrators. Errera proudly served in the United States Navy.
New Video Doorbell Expands User's View While Eliminating False Alerts
March 2, 2021
Guardian Improves People and Package Detection with Launch of Video Doorbell Pro
Pittsburgh, PA; Guardian Protection has launched a new product named "Video Doorbell Pro" which it says will eliminate frustrations often experienced with standard video doorbell cameras. The "Pro", available to new and existing customers, has a vertically expanded field of view, video analytics that heighten people detection – including detection of those who lurk outside and don't touch the doorbell – plus an advanced, high dynamic range that sharpens views both day and night.
According to Vice President of Marketing Kevin Bish, the new Video Doorbell Pro enhances the overall smart home security experience with its higher 1440-x1920 resolution, increased 3,000 clips-per-month video storage, and ability to seamlessly interface with the other components in Guardian's smart home security system.
Bish commented, When answering the doorbell remotely, as many people now do, the Pro lets you touch a button on your smartphone to have the garage door go up or the front door unlock and allow your visitor entry without having to physically answer the door. He added, And because it focuses on alerting users to the presence of people, annoying notifications caused by the detection of cars and animals are largely eliminated. It's a game changer and we're proud to be able to install it in the homes of customers where its convenience can be fully enjoyed.
In addition to an expanded vertical view allowing a homeowner to see the package that's been delivered to the doorstep or welcome mat outside their door, the Pro lets users electronically "paint" a customized ground zone in any shape outlining the specific areas they want it to monitor, such as a driveway, steps to a porch, garden area, etc. When activity is detected, a notification is sent within seconds to the homeowner, and then live video can be viewed on the Guardian mobile App or a computer, whichever is preferred.
Other cutting-edge features of the new Video Doorbell Pro include a built-in battery heater that ensures operation in very cold weather, dual-band 5GHz and 2.4GHz to accommodate variables in Wi-Fi service, and two-way seamless audio allowing users to talk and listen at the same time, unlike the old walkie-talkie functionality of other video doorbells.
Our mission is to make homes and businesses safer, smarter, and more connected for the people who live and work there, and our Video Doorbell Pro is just another way that we are accomplishing that mission, said Bish.
Guardian offers the Video Doorbell Pro as an add-on to its monitored smart home security systems in all regions that it serves and through its network of authorized dealers.
Armstrong Development Brings New Life to Roseville, CA
January 28, 2021
Roseville, CA; Armstrong Development is nearing completion of what is known as Campus Oaks Town Center. This is a retail center that will be anchored by a Nugget supermarket. Nugget is a popular family-owned company operates 12 Nugget Markets, as well as Fork Lift by Nugget Markets in Cameron Park, Food 4 Less Woodland, and Sonoma Market in Sonoma Valley. Nugget will be the first business to open in the business park, which is located near a Hewlett Packard Co. campus. The 42,000 square-foot grocery store will employ over 150 people in the area.
As Armstrong Development continues to develop and prepare the store for an early March opening, more than a dozen other businesses have committed to opening retail stores in the business park. Among the stores will be a nail salon, an evening dental center, a Starbucks, and a 24-Hour Fitness. The Campus Oaks Town Center is around 120,000 square feet. After Nugget opens, additional businesses will open throughout the year, with most planning to open between August and October of this year.
The success of the development property has brought some welcomed attention to Armstrong Development. The Sacramento Business Times recently recognized Armstrong Development for their efforts in Roseville. Chris King, CFO of the Armstrong group isn't surprised by the fine work completed here and adds, This is a GREAT article and great exposure for the amazing folks at Armstrong Development.
The success of this retail development property will no doubt help boost the economy in Roseville. The shopping center will bring new jobs to the area, and will provide those in Roseville with a fabulous new place to eat, work, and play. Along with a residential component, this town center is a shining example of the amazing work that Kevin Parker, Mikol Maitland, Nicole Zion, Charlene Westbrook and the rest of the Armstrong Development team provide on a regular basis. These folks are an asset to our organization, and we could not be more pleased with the work done to complete this major project.
Anthony Jepson Joins 4Front Solutions as Chief Operating Officer
January 19, 2021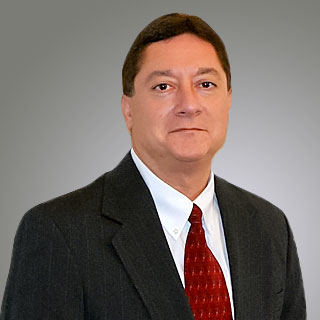 Anthony Jepson has joined 4Front Solutions and has assumed the role of Chief Operating Officer. Anthony will oversee the daily operations of the 4Front manufacturing facilities in Erie, PA and Deland, FL and will be responsible for driving process improvement throughout the operation.
Anthony is a seasoned veteran in the Electronic Manufacturing Services (EMS) industry. He has extensive experience in the High-Reliability Tier 1 EMS space. Anthony joins 4FRONT from Celestica's Advanced Technology Solutions Aerospace and Defense division where he held the position of senior director, Operations Engineering. He holds a Bachelor of Applied Science degree in Electronics/Technology Engineering from Boise State University. He holds a Master of Business Administration (MBA) degree from Pepperdine University. He also holds the Six Sigma Black Belt designation.
4Front Solutions is a full-service EMS provider focused on providing services to customers with high-reliability requirements – Aerospace, Defense, Industrial Controls and Transportation. 4Front's approach to quality is simple: quality product on time, every time. 4front has Implemented a very strict Quality Management System compliant to leading edge industry standards, to minimize risk and ensure safety and reliability of the products manufactured.
4Front is part of the Armstrong Group. Based in Butler, PA, the Armstrong Group is a family-owned and operated leader in the telecommunications, security, commercial development, electronics manufacturing, HVAC & plumbing industries. The Armstrong Group is made up of five companies: Armstrong, Guardian Protection, Armstrong Development, 4Front Solutions, and Armstrong Comfort Solutions.