The Armstrong Group Fills New VP Position
December 10, 2020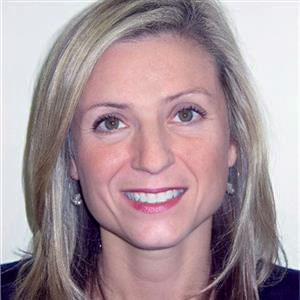 Diane Potochny has been promoted to the newly created position of Vice President – Finance & Accounting for the Armstrong Group. Diane will assist the Armstrong Group executive team in managing and monitoring the performance of the Operating Business Units.
Diane joined the Armstrong Group in 2004 as an Accountant. Over the years, she progressed through roles in the Armstrong Group's Finance department as Financial Systems Analyst, Manager of Accounting Operations, and Corporate Controller before moving to Human Resources as the Director of Compensation & Benefits. Diane has been the Controller for Armstrong Utilities since 2016. She holds a Bachelor of Science degree in Mathematics and Economics from the University of Pittsburgh with additional Accounting certification from Slippery Rock University.
Guardian Protection Announces Staff Promotions
December 9, 2020
Guardian Protection announced the following staff promotions aimed at expanding and strengthening sales, dealer, and leadership functions.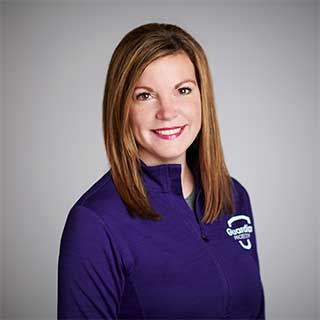 April Maloney has been appointed to the new role of Vice President – Dealer and Inside Sales. In this position, she will oversee the growth and strategic development of the Authorized Dealer program, Residential Inside Sales Group, and Residential Sales Operations. Maloney joined Guardian Protection in 2012 in the Finance division and was most recently its Director of Sales Operations. She is credited with leading a transformation in Guardian's Authorized Dealer program, making it more successful than ever before. Prior to joining Guardian, Maloney worked at Crown Castle, the nation's largest provider of communications infrastructure. She holds a Bachelor of Science degree in Accounting and Finance from State University of New York, Buffalo.
---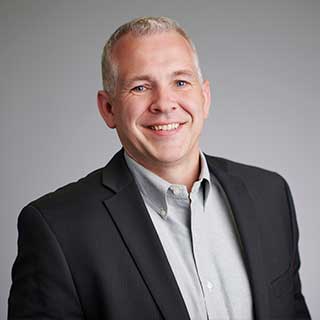 Kevin Santelli has been promoted to the role of Director - Builder Sales with responsibility for the activity of the builder sales team, builder partner acquisition, go-to-market strategy, and overall division profitability throughout Guardian Protection's footprint. Santelli worked for OnQ Legrand for eight years and was its Northeast Market Manager before joining Guardian in 2006 as Builder Sales Manager for the Pittsburgh region. Most recently he was the Area General Manager for Guardian's Pittsburgh and Cleveland regions. Santelli served in the U.S. Marine Corps as a Corporal and holds a Bachelor of Business Administration degree from the University of Mississippi, Oxford, Mississippi.
Armstrong Group of Companies Streamlines Its Name
November 5, 2020
The Armstrong Group of Companies announced today that, going forward, it will be known simply as the Armstrong Group.
By streamlining the name, it will allow the Group to better communicate with and present itself to its employees, partners and customers across the nation.
Armstrong Group is a little more concise and better positions us for the future, said Eric Aulbach, Chief Information and Group Marketing Officer. As we continue to look for opportunities to expand into other businesses, we thought now would be a good time to make the change. he noted.
The Armstrong Group is a family owned and operated concern, with over 2000 employees across the nation.
Third Annual Avenge Hunger Month a Huge Success
October 29 2020
Armstrong's third annual Avenge Hunger Month will provide much-needed resources to over 200 community feeding programs. During September, Armstrong customers, employees and community partners donated 16,167 pounds of food and $17,646 in monetary donations and raised additional awareness via email, social media, and Armstrong television commercials.
The 2020 drive for resources was different this year due to COVID-19. Armstrong's primary event was the Avenge Hunger Virtual 5K Race that raised over $8,300 in entry fees and donations, with many traditional events being canceled and focusing on safe social distancing procedures.
Marc Moretti, System Technician from the Boardman system, was the winner of the virtual 5K with a time of 23:39. Armstrong gave a $250 donation to the Second Harvest Food Bank of Mahoning County, Ohio, in honor of Marc and his first-place finish.
Trina Jackson from Hamlin, West Virginia, finished second with a time of 24:52. Armstrong will make a $150 donation in Trina's honor to Bread from Heaven Food Pantry in Hamlin, West Virginia.
Mike Giobbi, Armstrong's Chief Technology Officer, finished third with a time of 26:25 and designated Connellsville Area Community Ministries to receive his $75 prize in his honor from Armstrong.
Since the first Avenge Hunger Month in 2018, a competition between the Armstrong systems to see who can gather the most donations has brought some fun to the drive. The Harrisville system won the 2020 Avenge Hunger Month competition by collecting 5,578 pounds of food and raising $860 for food pantries in the Harrisville area. Harrisville will receive the golden shopping cart as a trophy for their efforts. Congratulations to the Harrisville Team!
The system competition window closed on Monday, October 5th, at Noon. After the competition numbers were finalized, Greg Rhoton, Community Marketing and Programming Manager for the Boardman system received a surprise call from the Lordstown Motors plant to say that they had collected food and money for Avenge Hunger Month. This raised an additional 1,677 pounds of food and $1,400 in monetary donations to supply local food pantries.
Through the Avenge Hunger Month drive, Armstrong has collected nearly 100,000 pounds of food and $43,000 in monetary donations to share with community feeding programs over the past three years. Avenge Hunger Month also helps increase awareness of Armstrong's Breaking Bread initiative to stock local food pantries and soup kitchens for their busy Fall and Winter seasons.
4Front Solutions Supports Manufacturers in Fight Against COVID-19
October 25, 2020
As the United States braces for a growing wave of patients with COVID-19 in our hospitals and intensive care units, 4Front Solutions is ramping up production to support our medical OEM (original equipment manufacturer) partners who design and distribute critical oxygen producing and diagnostic equipment.
We are building the electronics for Caire's NewLife Intensity Oxygen Concentrator in record volumes. Our customer has ordered in excess of 30,000 assemblies to be delivered as soon as possible. These assemblies will be used to support the patients in New York City and other areas hard hit by the crisis. The devices take ambient air and remove the nitrogen and other impurities allowing the patient to breathe pure oxygen. The video below demonstrates how the device works.
Customers have reached out for our continued operation and support to keep our country functioning and safe. We have been designated a critical infrastructure supplier by customers in many other important market segments as well, and we continue to produce products to:
Feed Health Care Workers
We are producing commercial products needed to feed the brave men and women working in hospitals and intensive care units.
Keep Us Safe
We are building defense products to keep our soldiers and homeland safe.
Support Communication
We are increasing production on critical communication equipment to ensure the support functions continue to operate as more and more people work remotely.
Treat COVID-19
We are working with our partners as they look to design, develop, and launch new products that may help treat coronavirus.